As the only direct writer of aircraft insurance, Avemco connects you directly with an Aviation Insurance Specialist (underwriter) who is empowered to solve problems and approve coverage instantly instead of a middleman who simply passes your request on to somebody else. So give us a call at (888) 241 7891 and speak directly with one of these folks in our Frederick, MD home office.
---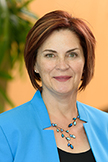 Marci Veronie - Senior Vice President, Sales & Marketing
Marci began her career with Avemco in 1986. She supervises all our underwriters and helps them serve our customers better. "I am passionate about representing the company that stands for aviation insurance. My job is to help the underwriters help our customers. And I'm proud of what we offer." In March 2018 Marci was elected to serve as Chair of the Board of Directors of Women in Aviation International for a term of two years. In April 2019, she received the prestigious Good Company Award from Tokio Marine, and in April 2020, was nominated for the Geneva Association's "Women in Insurance" Award.
---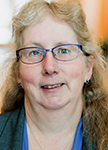 Kim Skipper - CPCU, Aviation Underwriting Manager
Since 1987, Kim has been forming relationships and even friendships with our customers. She says, "I love the fact that my experience combined with being a direct underwriter allows me to deliver immediate answers to the customers."
---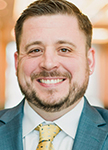 Luke Barnette - Assistant Underwriting Manager
Luke joined Avemco in 2007. He says," what I love about Avemco is the great diversity of people you get to deal with. There are the young folks just starting out in aviation, the people who fly for business, and the older pilots who've been flying for decades. It's a wonderful mix." He devotes his free time to hunting and fishing in the woods and lakes of Maryland.
---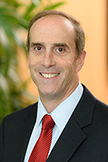 Alon Admi - Aviation Underwriter
Alon joined the team of Aviation Insurance Specialists in July of 2018 and brings with him 14 years of property and casualty insurance experience. "I love talking to customers, learning about their aircraft and flying experiences. My goal is to provide the right coverage and personal attention to each customer." In his free time, Alon enjoys spending time with his family, dogs and traveling overseas.
---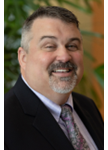 Paul Athey - CPCU, Aviation Underwriter
Paul has extensive insurance industry experience, as an underwriter and claims specialist working with homeowners, auto owners and boat owners for more than 28 years before joining Avemco in 2020. While Paul never imagined that he would be writing aircraft insurance, he's found that pilots are great people to be around.
---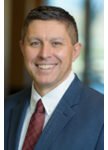 Tom Colbert – Senior Aviation Underwriter
Tom had an easy transition into aircraft insurance from his two decades as a claims specialist working with owners of antique and classic cars. He sees similarities between the owners of those vehicles and the pilots he now assists. Both are detail-oriented and have a great passion for their all-consuming avocations.
---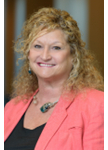 Robyn Miller - Aviation Underwriter
Robyn's 28 years as an Avemco claims adjuster gives her a unique perspective and extensive experience in aviation insurance. She left Avemco briefly but recently returned in a new position as an aviation underwriter. If there's one thing she learned as an Avemco claims adjuster, it's that our customers' best interest and satisfaction come first.
---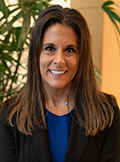 Alexis Palios - Aviation Underwriter
Alexis Palios arrived at Avemco in 2020 with her insurance skill set already in place. Her background at a major, Fortune 500 insurance company entailed seven years of auto underwriting, a year of claims, and an additional six years in quality assurance, client services, and creating and teaching insurance curriculum. She is looking forward to meeting our insureds at events.
---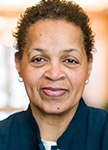 Gayle Palm - Senior Aviation Underwriter
Since 1982, Gayle has been helping Avemco customers. "My main goal is to be a good listener and try to provide people with exactly what they want. That has served me well for all of these years."
---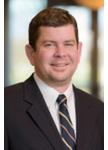 Justin Reed - Aviation Underwriter
Justin has extensive insurance industry experience, handling automobile accident claims for more than 18 years before joining Avemco. Although airplanes are a different animal, he finds the importance of exceptional customer service the same. Justin says it's all about helping people.
---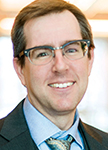 Bryon Schwartz - Senior Aviation Underwriter
Bryon earned his commercial rating for both single- and multi-engine aircraft in 1990 and joined Avemco in 1999. He says, ""Being a pilot is really helpful in this position because I can understand exactly what customers' needs are, and I can hopefully provide pilots with proven sources of loss prevention strategies."
---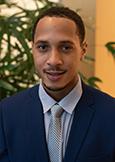 Lamell Washington - Aviation Underwriter
Lamell came to Avemco in 2020 from a diverse background quite different from many of our underwriters. He spent almost two years in the insurance business helping families protect themselves from rising funeral costs and getting their wills in order. Before that, Lamell was a mental health counselor working with at-risk youth. He was born in Brooklyn, NY, and has lived in Frederick since 2008.
---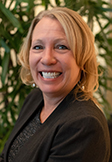 Sherri Webster - Aviation Underwriter
Sherri has lived in the Frederick, MD area for most of her life. Before joining Avemco in 2020, she had already racked up more than 30 years of experience in the insurance industry. When you ask her the difference between Avemco customers and her previous experience as an auto underwriter, she says, "Well, they're not angry. Avemco customers are just so happy and love to talk about their airplanes, flying, and how much they love Avemco."
---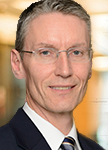 Michael Donovan - President
Michael began his career with HCC in 1983 as an assistant aviation underwriter and since that time has served in various positions, including Director, Executive Vice President and President (of HC Aviation). He has been an officer of Avemco since 2007 and currently serves as President and Director of Avemco Insurance Company.
---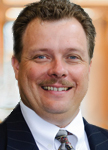 Tom Fraley - Senior Vice President, Support Operations
Tom started at Avemco in 1997 and has continually watched the complexity of Information Technology expand. "My favorite part of this job is tackling the challenges associated with ever-evolving technologies and applying them to make Avemco a more efficient company."